The Government is open and the Real Estate Market is HOT
As you have heard by now the Government was re-opened Friday afternoon! Why is that important to your Real Estate Transaction? Because, many of you will be using government backed loans to purchase their homes. Those of you who have already made an offer, let's say using the USDA loan program, already know that their settlements had to be pushed out during the shut-down, meaning now USDA is a tad backed up and loan closings will take approximately 45-60 days. Therefore, you should make an offer on your new home now, so you can be in during spring, plant your flowers and then enjoy your summer vacation.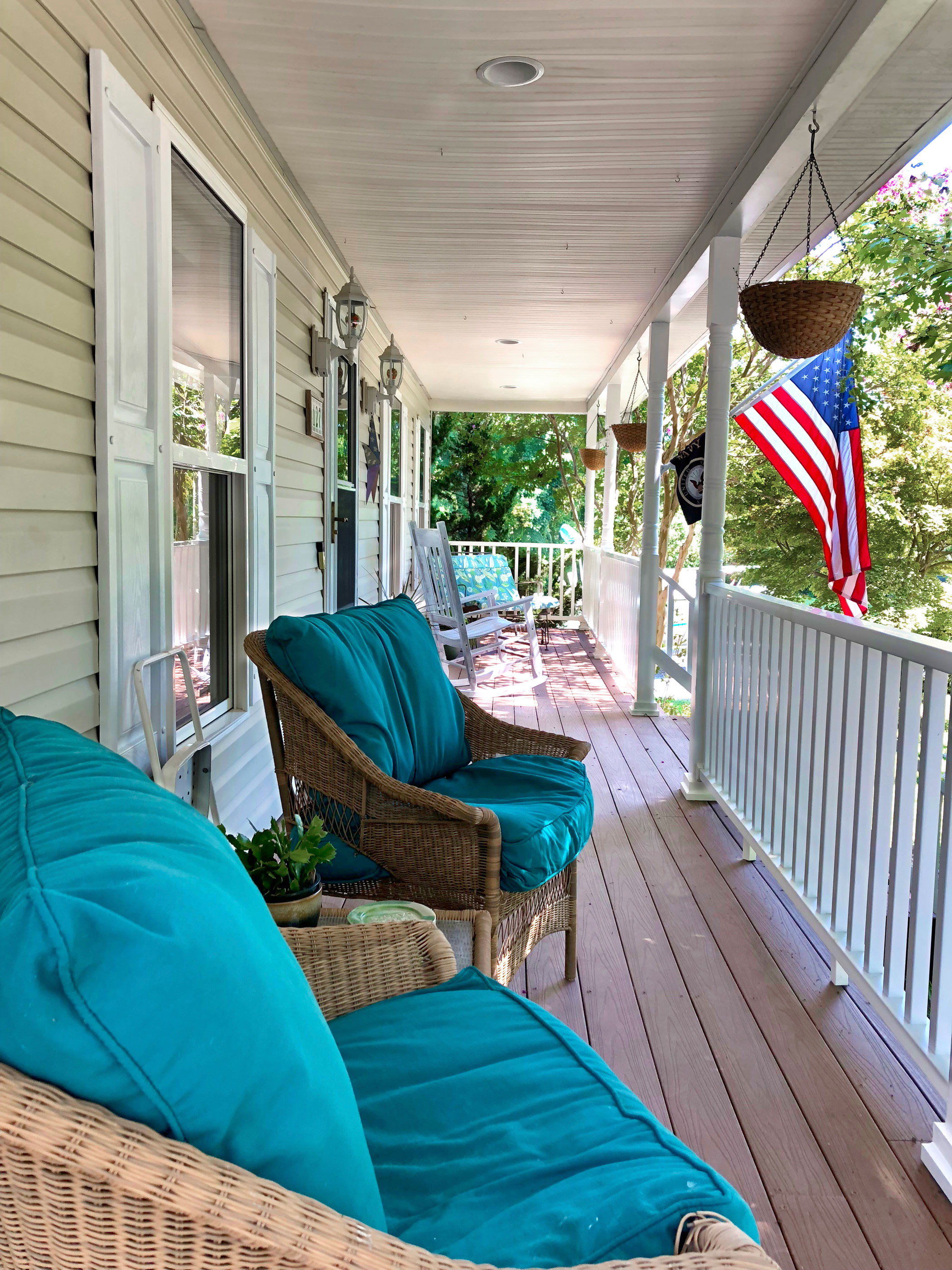 This also means, furloughed government employees will receive back pay and can now feel confident again moving forward with their dreams of home ownership. Good inventory will diminish again, with more buyers back on the course. If you are a home owner and thinking about selling, now is the time to go on the market! Or, at the very least consult with a real estate professional about what it takes to get market-ready!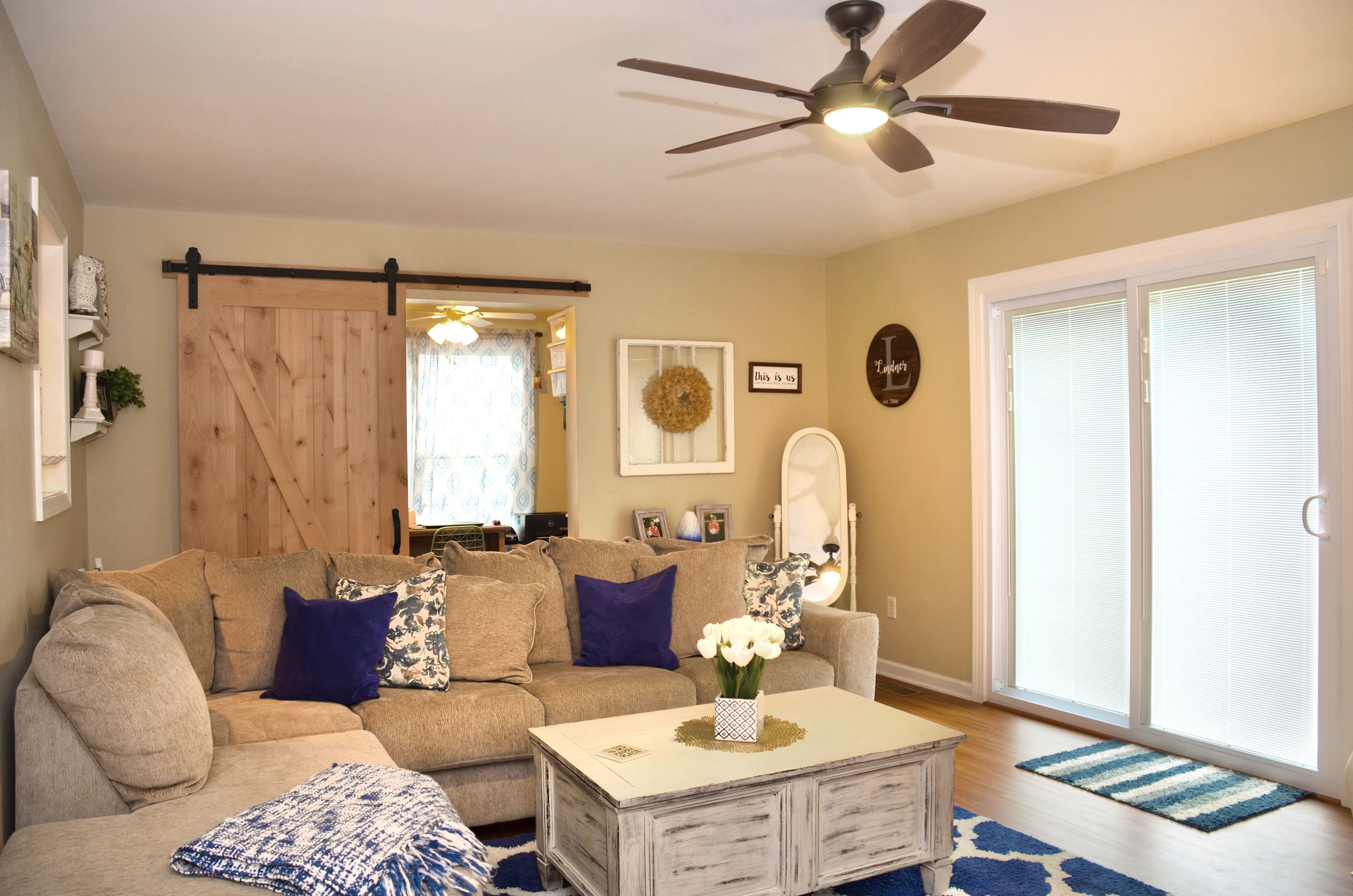 (click the picture to check out one of our hot and ready listings!)
The market is hot in general. So far we have been blessed with very little snow and ice, knock on wood, and buyers are out and about to hunt for their perfect new home. You should prepare yourself for some competition. We just put a property under contract in less than 6 days! If you like it, most likely someone else does too. Having your ducks in a row will save you valuable time, and how knows, may even endear yourself with sellers in potential multiple offer situations.
What can you do to prepare yourself?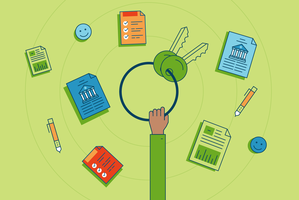 - Connect with a loan officer and check on how much home you can buy for the payment you can, and want to afford. If there is anything you need to do to stabilize your credit, or reduce your debt to income ratio, they will be able to tell you. (At no charge!) .
- Do not take on any other debt, no new installment loans, no store credit cards, no new credit cards etc. That does not mean you can not use your existing credit card to pay for gas, groceries or some bills. Make sure, however, you can pay the balance by the due date, and at the very least do not use more than 2/3rds of your existing credit limit.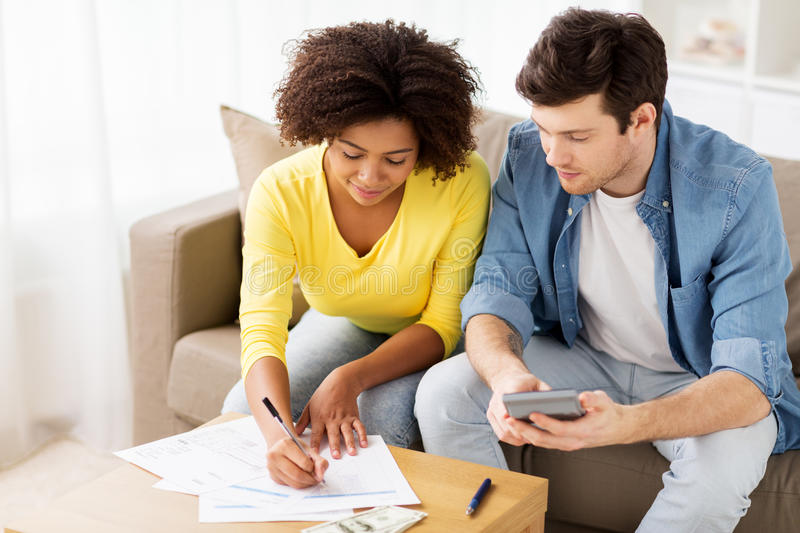 - Enlist the services of a REALTOR®! They have the most current listing information and the ability to tell you about Current Market Values and Conditions. They are members of the National Association of REALTORS® and the association of Maryland REALTORS® and are held to a much higher standard!
- When you have narrowed your search area a little, take a ride by your your favorites, on the weekends and at rush hour. Find out if you still want to live there on a day to day basis. Check out Facebook community pages, find out what locals are saying about living there. Maybe take a detour after work and see if you will still be okay with the drive on a day to day basis.
- If you are relocating from a different state, or country, ask your REALTOR® to send some local information about the availability of stores, restaurants, service providers etc., you will want to have close by. Utilize the Web! Google Earth or similar services.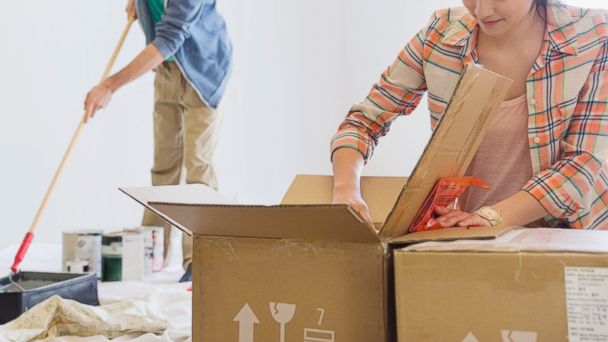 At REALTY NAVIGATOR, you will work with experienced, trusted REALTORS® whose main concern is with meeting your individual needs. Every client and situation is different, we design our services around your particular needs and wants. Give us a call, we would love the opportunity to interview for the job!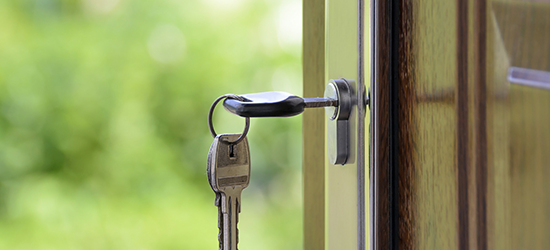 We cover all of Maryland, predominately Southern Maryland, Anne Arundel County, Queen Anne's County and the Mid Shore of the Eastern Shore. In addition, we have a nationwide referral network for your out of state needs, and our real estate connections reach as far as Germany, Austria and Italy!
Trust in us, real estate is smooth sailing with the right Navigator at the helm, REALTY NAVIGATOR!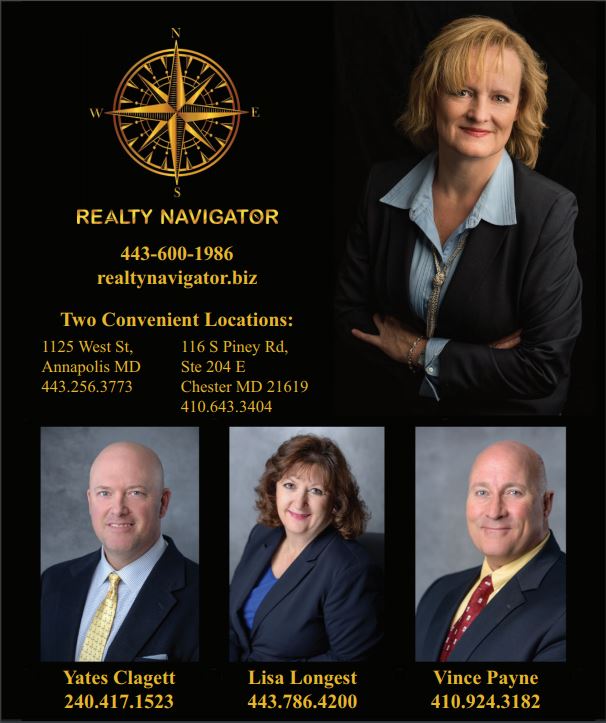 Recently added to the crew:
| | |
| --- | --- |
| | |
| Jess Sturgill | Wes Meredith |
| 410-443-6316 | 301-787-5702 |
Realty Navigator is a full service real estate company providing Homes for sale and Real Estate Listing Services in Annapolis and Stevensville MD and surrounding areas. Their team of highly Qualified, Experienced Professionals are standing by to navigate You smoothly through Your real estate transaction.
Contact us for a no-obligation consultation, so we can start charting your course through the Real Estate transaction on either side of the Chesapeake Bay. 443-256-3773 (Annapolis office) or 410-643-3404 (Kent Island office).
The Broker, Petra Quinn can be reached directly at 443-600-1986