---
Original Post at BrightNest.com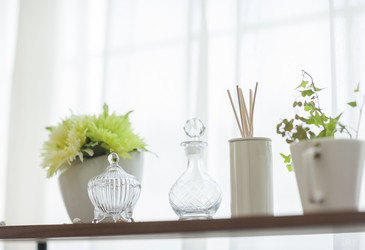 So, hopefully you've tackled the basic Fall-cleaning tasks, and you have clean windows, dust-free corners and a generally tidy house. That's great! But there's one more step: your furnace filter. Replacing this guy will keep the air you breath at home fresh (and pollen free) for the fall season ahead! This is quick and easy, but if you've never done it before, we'll walk you through it.
HOW TO:
Find Your Furnace
It's cool if you don't know! Head to the place in your home where the heating and cooling equipment resides. This could be a closet, your garage, your laundry room, your basement or even your attic. If you have no idea where to look, here's a tip: turn the fan setting on your thermostat to "on." Listen for the system fan and follow the sound.
Find Your Filter
Most furnace filters can be found on the side of your furnace. If you don't see it there, check for a removable panel. Some filters have an access panel that needs to be removed. This happens if the filter resides in the fan enclosure. If so, just remove the access panel.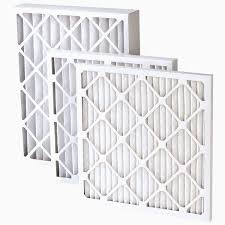 Figure Out Your Filter Type
Take a look at the size of the slot on your furnace. It's either going to be a 1-inch slot, or bigger. If it's a 1-inch slot, you have a 1-inch pleated or a 1-inch disposable filter. If it's a 4 or 6-inch slot, you're special – you have a media filter that fits in a thick air cleaner enclosure. In most cases, these filters will have a brand name and will be 4-6-inches in thickness. Some common media filter brands include Filtrete, Aprilaire, Honeywell, Bryant/Carrier, Lennox and Goodman.
Determine Your Filter Size
Once you've determined the thickness and type of your filter, it's time to figure out overall size. The easiest way is to look for a part number or size somewhere on the filter. Note: The make, model, or serial number of your furnace does NOT provide any useful information about the appropriate filter. If there isn't a size on the filter, get out your tape measure. Find the length and width. Filters are usually rounded up. For example, if your length measures 19 1/2-inches it's going to be sold at 20-inches.
Change Your Filter
Once you've figured out what type of filter you have, grab a replacement and switch it out! Tip: You can order furnace filters on sites like Amazon, grab them at your local hardware store, or sign up for services like FilterEasy that deliver them to your doorstep!
Petra Quinn is a trusted Realtor® and Graduate, Realtor® Institute with over 11 years experience, specializing in listing and selling residential real estate on both sides of the Chesapeake Bay Bridge, in Anne Arundel & Queen Anne's County, from luxury homes to more modest dwellings. Petra is also an active member of Kent Island Estates Community Association, Talisman Therapeutic Riding fundraising committee and volunteer, as well as an active membership committee member at MidShore Board of Realtors®. You can reach Petra best on her cell phone at 443-600-1986, or via email Petra@EXITGoldRealty.com. EXIT GOLD REALTY is located at 115 Pullmans Crossing Road, Grasonville, MD 21638. The broker, Debbie Houck, can be reached at the office under 410-304-2115.