Realty Navigator Welcomes New Agent, Jessica Sturgill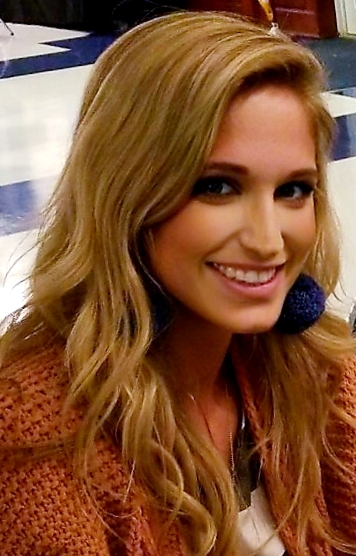 Realty Navigator proudly announces that Jessica Sturgill has joined our crew! A Real Estate Licensee with a passion to serve and help others, Jessica will provide the best guidance to assist her clients in buying, selling or renting their next home.
"We are happy to have Jessica on board and are looking forward to working with her and helping her grow as an agent! She is very smart and always happy, and has a keen eye for detail! Her clients will be thrilled to have her by her side navigating their transaction!" says Petra Quinn, Broker and Co-Owner of Realty Navigator. Active in the real estate industry for over 5 years, in the past 6 month Jessica has been working alongside Vincent Payne, Manager and Co-Owner of Realty Navigator, as a licensed assistant, watching and learning from his vast experience in the Real Estate Industry.
A native to the Eastern Shore Jessica has a vested interest in building a strong community while raising a family and giving back to benefit others; Jessica is a highly motivated individual with the desire for all to succeed. "I was born and raised on the Shore, and am now a Queen Anne's County resident. Together with my husband, a professional painter and business owner, and our children we constantly strive to compliment and grow with anything we are involved with in the community."
You can reach Jessica by calling 410-443-6316 or call the office at 410-643-3404. Or send her an email at JessSturgill@realtynavigator.biz, you can also visit her website at www.JessicaSturgill.com
~~~
Realty Navigator is a full service, independently owned and operated real estate brokerage with offices in Annapolis and Chester, MD. We provide real estate listing services and homes and land for sale from Brandywine, Prince George's county, to Kent Island and in Talbot, Caroline, Queen Anne's County. Trusted and experienced agents are standing by to discuss your real estate transaction. Call today at 443-256-3773 or 410-643-3404. If you need to speak to the Broker, Petra Quinn, call 443-600-1986.
REAL ESTATE IS SMOOTH SAILING WITH THE RIGHT NAVIGATOR AT THE HELM!
Did you see our ad in The Star Democrat?