Realty Navigator Welcomes New Agent
Realty Navigator is proud to announce that Wesley Meredith has joined our crew! Wesley specializes in New Construction, Residential Resale, REO properties and rentals.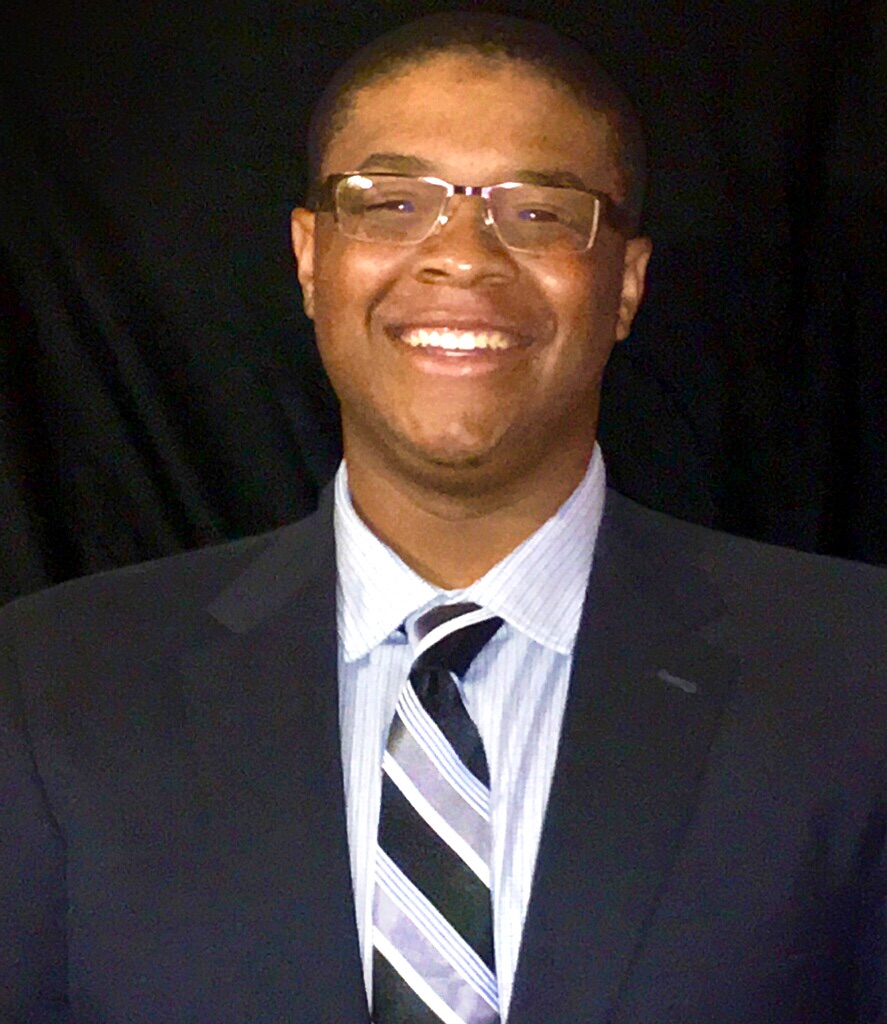 A member of the Southern Maryland Association of REALTORS® he makes customer service and education his first priority. Born and raised in Southern Maryland has given him a great appreciation and strong working knowledge of the area and its people. Aside from assisting his father, a custom home builder, with the construction business and marketing, Wesley also owns his own Home Improvement company. He has been an active Real Estate Licensee for the past 3 years and is a REALTOR® with the National Association of REALTORS® and Maryland REALTORS®. Wesley is an active, major contributor to local and national Law Enforcement organizations.
Meredith states: "Giving back to your community is very important to me! It takes so little effort compared to what these organizations do for us! It is my pleasure to support them."
"We are excited to have Wesley in our crew of distinguished agents. I have known Wesley from a young age. His unique background in the broader aspects of real estate make him a perfect fit for our company." says Vincent Payne, Manager and Co-Owner of Realty Navigator.
Wesley is prepared to make Maryland a better place to live by assisting you to chart the course for your journey Home! You can contact him today at 301-787-5702 (cell) or call the office at 443-256-3773 and find out how he can help you, too. You can also find him on FB and Instagram, or go to his website at wmeredith.realtynavigator.biz
Did you see our Veterans Day Ad in The Enterprise, The Calvert Recorder, and The Maryland Independent?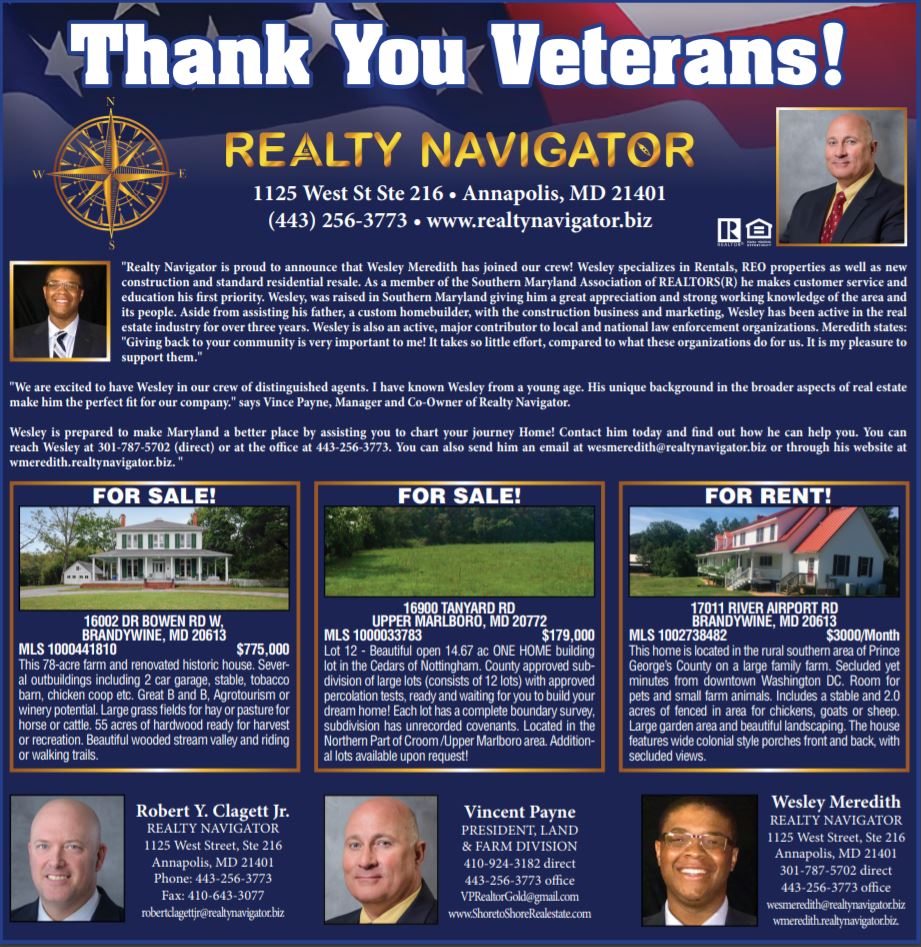 ~~~
Realty Navigator is a full service, independently owned and operated real estate brokerage with offices in Annapolis and Chester, MD. We provide real estate listing services and homes and land for sale from Saint Mary's County and Brandywine, Prince George's county, to Kent Island and Talbot, Caroline, Queen Anne's County. Trusted and experienced agents are standing by to discuss your real estate transaction. Call today at 443-256-3773 or 410-643-3404. If you need to speak to the Broker, Petra Quinn, call 443-600-1986.