Realty Navigator agents are setting themselves apart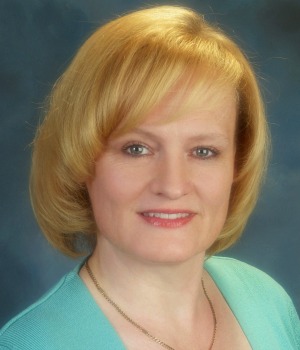 Grasonville, MD (Grassroots Newswire) 09-20-2016 -- Petra Quinn, with Realty Navigator in Grasonville MD, has been awarded the GRI Designation by the Realtors® Institute of Maryland. Petra Quinn received this honor after successfully completing 90 hours of specific education outlined by the NATIONAL ASSOCIATION OF REALTORS®.

"I am grateful to NATIONAL ASSOCIATION OF REALTORS®, for providing courses and designation possibilities to us, which allow one to provide more effective and professional service to our real estate clients. I am honored to be amongst the 13% of Realtors® in the country who made the effort to obtain the GRI designation." states Petra Quinn.

The REALTORS® Institute of Maryland, which is conducted by the Maryland Association of Realtors®, was developed to satisfy the need for a more comprehensive and effective learning experience in various phases of real estate. By taking the course offered by the Institute, a Realtor® or Realtor Associate® can become a more competent professional, render broader and more effective service, and elevate the standards of the real estate industry.

The GRI, (Graduate REALTORS® Institute), was conferred upon Realtors® and Realtor Associate®s successfully completing their third and final course of the Institute program.

"Petra, always strives to educate herself, to benefit her clients, and colleagues, in the real estate industry", says Debbie Houck, Broker/Owner of Realty Navigator. She goes on to emphasize, "we are proud of Petra, and her accomplishments, and her constant efforts to further her education and raise the bar for service."

Petra Quinn is a trusted Real Estate Professional with over 10 years experience, specializing in listing and selling residential real estate on both sides of the Chesapeake Bay Bridge, in Anne Arundel & Queen Anne's County, from luxury homes to more modest dwellings. Petra is also an active board member of Kent Island Estates Community Association, Talisman Therapeutic Riding fundraising committee and volunteer, as well as an active committee member at MidShore Board of Realtors®. You can reach Petra best on her cell phone at 443-600-1986, or via email Petra@EXITGoldRealty.com. EXIT GOLD REALTY is located at 115 Pullmans Crossing Road, Grasonville, MD 21638. The broker, Debbie Houck, can be reached at the office under 410-304-2115.

For more information about EXIT GOLD REALTY, please call 410-304-2115. EXIT GOLD REALTY is located at 15 Pullman Crossing, Ste 104, Grasonville, MD 21638.