Maryland Housing Statistics for February 2019
The Association of Maryland REALTORS® has released Maryland's housing statistics for February.
Maryland REALTORS® states that:
"Residential home prices remained stable in February compared to the same period in 2018, according to housing statistics released by Maryland REALTORS®. Average home prices rose by 2.9 percent while median prices rose by 3.3 percent as compared to the same time in 2018.
"The average residential home and median sale prices both remained stable in February", said Maryland REALTORS® President.

"The months of available inventory also increased to 4.2 months in February," continued Tobin. A 6 month to 6.5 month supply is considered to be a balanced market. While average and median prices increased, February saw a decrease in units sold by 7 percent.
The February statewide median sales price was $314,105 compared to $305,318 in 2018. This represents an increase of 2.9 percent.
Pending units decreased to 7,134 from 7,199 compared to the same time in 2018.
The Average Sale Price compared to Original List Price for February decreased slightly from 95.4 percent in to 95.3 percent in 2019."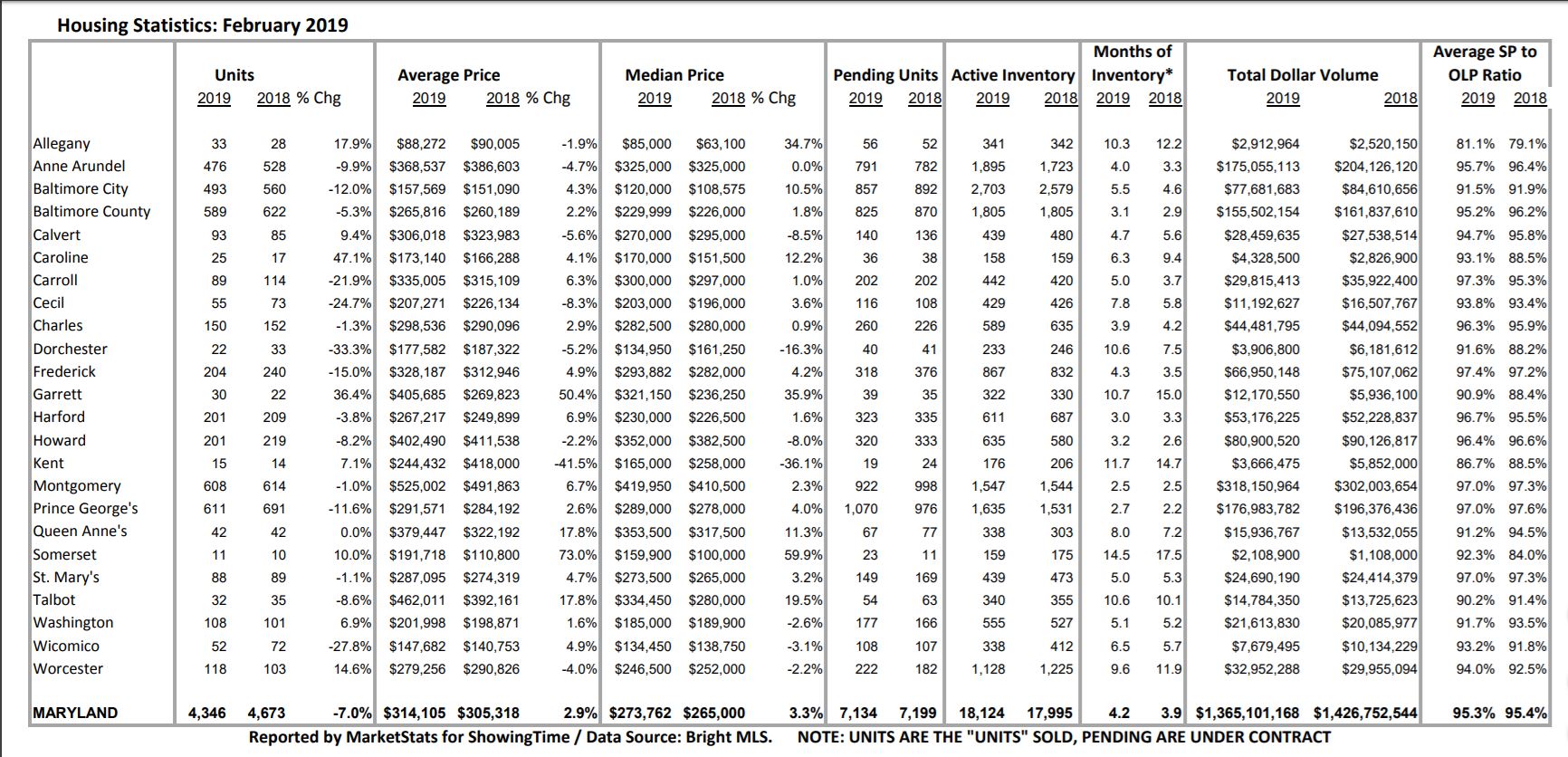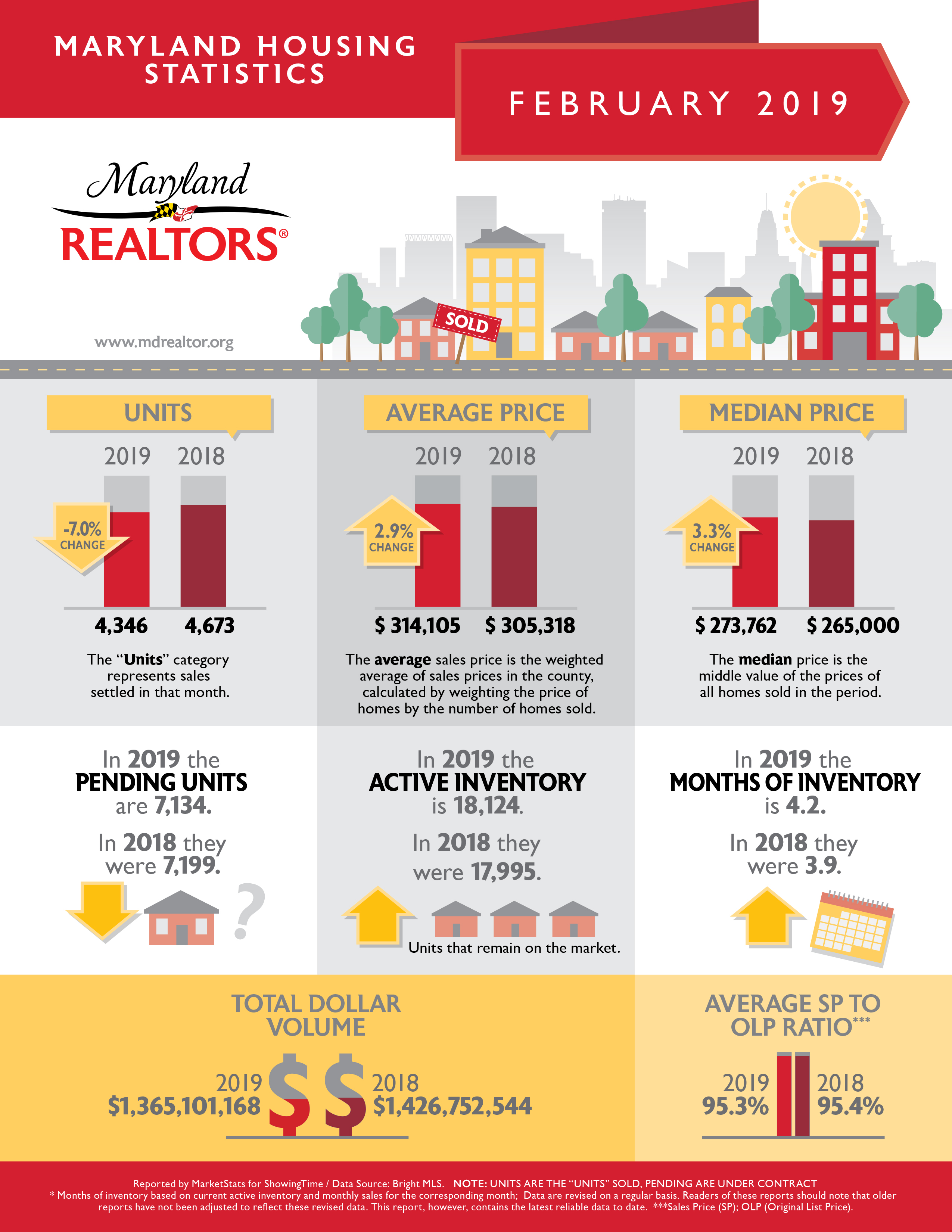 Maryland monthly housing statistics are compiled by data as reported by MRIS/Bright MLS. For the purposes of this report, "units" are defined as the closed sales and "pending units" are properties under contract. Months of inventory are based on the current active inventory and monthly sales for the corresponding month.
NOTE: UNITS ARE THE "UNITS" SOLD, PENDING ARE UNDER CONTRACT.
*Months of inventory based on current active inventory and monthly sales for the corresponding month; Data are revised on a regular basis. Readers of these reports should note that older reports have not been adjusted to reflect these revised data. This report, however, contains the latest reliable data to date. **Maryland REALTORS® publishes the Maryland Housing Statistics monthly; it is available through the Association's website, www.mdrealtor.org.
The Maryland REALTORS® is the largest Maryland professional trade association serving over 27,000 members and is dedicated to preserving the vitality of the real estate market. REALTORS® is a registered collective membership mark which may only be used by those real estate professionals who subscribe to the REALTORS® organization's strict Code of Ethics, and who are members of the National, State and Local REALTORS® organization.
~~~
Realty Navigator is a full service, independently owned and operated real estate brokerage with offices in Annapolis and Chester, MD. We provide customized real estate listing services and homes and land for sale from Brandywine, Prince George's county, to Kent Island and in Talbot, Caroline, Queen Anne's County. Trusted and experienced agents are standing by to discuss your real estate transaction. Call today at 443-256-3773 or 410-643-3404. If you need to speak to the Broker, Petra Quinn, call 443-600-1986.
REAL ESTATE IS SMOOTH SAILING WITH THE RIGHT NAVIGATOR AT THE HELM!