How Even the Smallest Home Can Stay Organized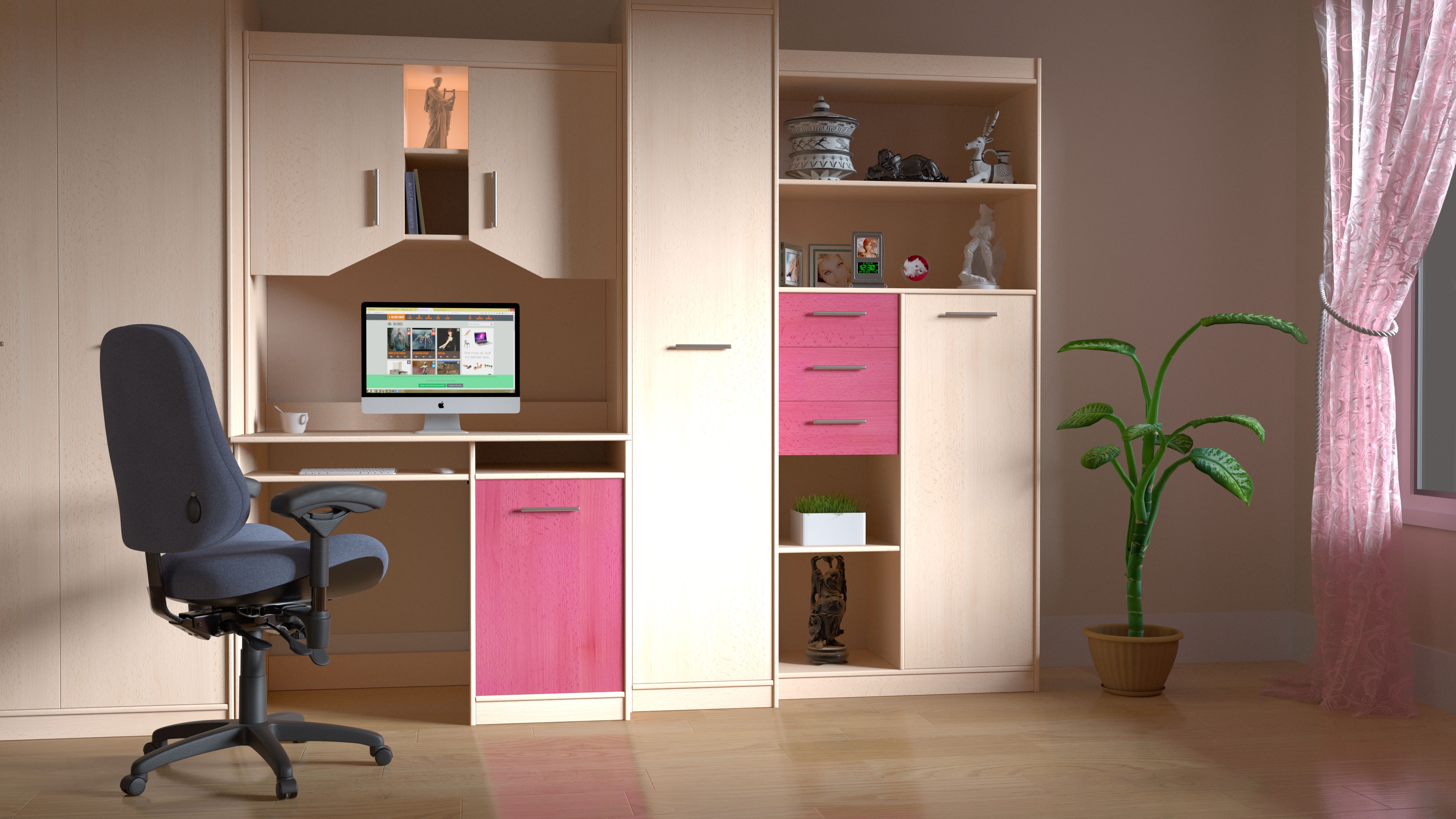 No matter how much we love our smaller homes and apartments, we can find it difficult to stay organized when we lack space. Thankfully, there are methods to overcome a lack of storage without buying a larger property. Here are some ways you can maximize what you have and stay clutter-free.
Make Zones
One technique to keep track of everything is to create zones across your home. It may seem like extraneous work, but by mapping out your home, you can see where it makes the most sense to group things you often use together. You can demarcate your space by keeping these zones separate with barriers, such as curtains or bookshelves for extra storage, and color coordinating each section for clarity. For example, keep your office in shades of green and yellow but your family area in blue and grey hues. This way, you can have a direct visual of where each item goes, and nothing remains misplaced.
Adjust Your Closet
Our closets can be veritable chaos, as it's easy to throw things on a hanger and move on. However, we can take advantage of the closet space we do have through several means, including putting in our own shelving. It's quick, easy, and cost-effective way of freeing up much-needed real estate in the bedroom. If it's too tight to put in a new shelf, you can store more by layering hangers on a chain or putting entire outfits on a single hanger to organize and make mornings simpler. In fact, you can even open up your dressers by hanging accessories, allowing you to free your bedroom from clutter.
Add More Storage
In addition to increasing closet capacity, you should look at the rest of your home. Would your living room seem more spacious with a wall-mounted television in lieu of a media stand, or might your kitchen benefit from additional cabinets? It can be difficult to find store-ready pieces, so think about putting in some custom-made cabinets by hiring a carpenter or handyman to design and build storage specifically for your home. Look for reputable local contractors to you by searching online review services, or explore apps to directly connect with professionals. A custom piece can fit into any available space you have, match your current décor, and doesn't need to cost much more than cabinets purchased at a store. If you just don't have room for all your items, you may have to rent a self-storage unit while you figure out what to do with them. Make sure to shop around for sign-up deals and the cheapest options in Annapolis because storage isn't cheap. For example, CubeSmart Self Storage on George Ave. is currently offering 15 percent off and the first month free.
Limit Furniture
One of the reasons we have cluttered homes is because we have more furniture than we need. When space is tight, every piece must have a purpose and not be in our homes because it's expected. Freeing up some room can allow us peace, but we also need to make sure that all our furniture counts. Pieces like ottomans (storage ottomans can be purchased for under $50) can be a place to sit while simultaneously storing things that are only sporadically used, and wall shelving can double as artwork. Even our beds can house belongings underneath the mattress in drawers or boxes.
Learn to Love Less
Clutter in our homes can represent our pasts. We may hold onto things we got in college, from our first job or other sentimental items that don't actually serve a purpose. These knick-knacks can fill our homes and not leave room for us to expand our present and plan for the future. If something is unused, broken, or simply has no place in your life, let someone else love it and get use from it. This not only creates space but helps us to truly value what we have.
Increase Your Home's Resale Value
The beauty of decluttering is it can increase the value of your home when you're ready to sell it. Potential buyers want to see how much space is truly available, including storage capacity. If you're hesitant to part with sentimental items that are otherwise taking up precious space, rent a storage unit for them until you sell your home. You don't have to throw out everything, though; just ensure that each room is well organized—don't forget the drawers and closets!—and gives potential buyers an idea of what they'll be getting with the house.
Don't let lack of space make your home feel like a cluttered mess. No one can maintain a spotless home every day, but you don't need to live in chaos. You can overcome any storage shortages with clever tricks and some smart furniture choices.
About the author: Suzie Wilson is a guest writer for REALTY NAVIGATOR and has been an interior designer for over 20 years. She has "a passion for helping people organize and style their homes so they're not only beautiful, but offer a relaxing, stress-free environment to every member of the family." Visit her website Happier Home
~~~
Realty Navigator is a full service, independently owned and operated real estate brokerage with offices in Annapolis and Chester, MD. We provide customized real estate listing services, residential homes and land for sale from Brandywine, Prince George's County, to Kent Island and in Talbot, Caroline, Queen Anne's County. Trusted and experienced agents are standing by to discuss your real estate transaction. Call or click today at 443-256-3773 or 410-643-3404.
If you need to speak to the Broker, Petra Quinn, call 443-600-1986.
REAL ESTATE IS SMOOTH SAILING WITH THE RIGHT NAVIGATOR AT THE HELM