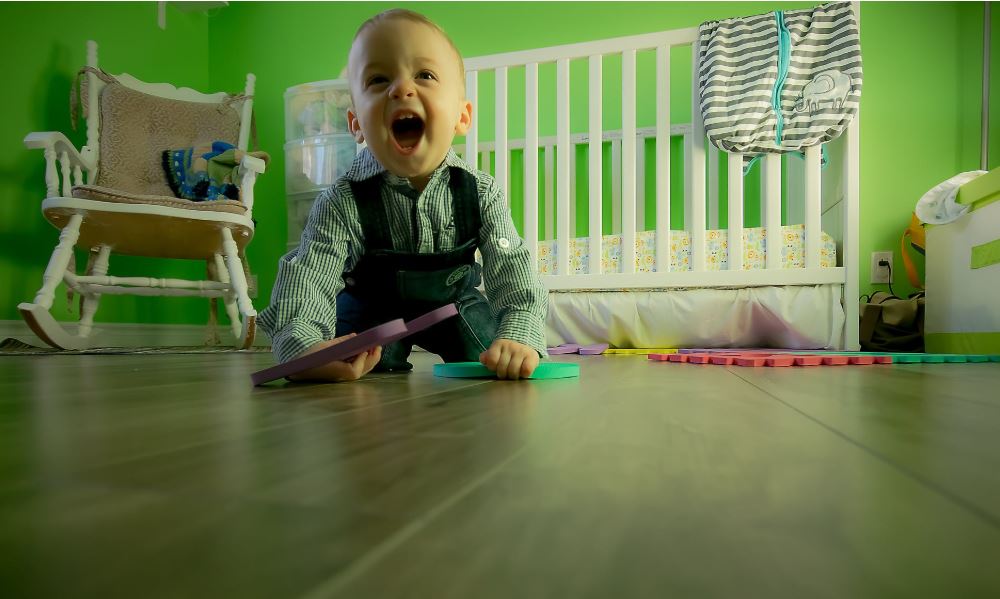 Image courtesy of Pexels
How Busy Families Can Successfully Prep Their Homes for Hitting the Market
Getting a house ready to sell is challenging under any circumstances, but when you have an active family, it can be enough to make you want to pull your hair out. Thankfully, we have some excellent tips for prepping your home in such a way that you won't need to dedicate a lot of time or energy toward getting it ready for showings. Before your stress levels go any higher, read on for quick and easy tips that will have your home ready whenever potential buyers pay a visit.
Talk with the kiddos
Before you go too far into the home-selling adventure, it's crucial to have a chat with your children about selling the house and moving. Kids often don't have much understanding about the process, but they will definitely know something is going on. Give them information to help them get their bearings and be part of the process, rather than trying to work around them. Make sure youngsters realize everyone will be at the new house, including you, and that all their belongings will be there as well, so whatever gets boxed up is only going to be stored away temporarily. Encourage your kids to choose a few favorite toys that are easy to pick up, and plan to box up everything else.
Embrace a stager's philosophy
When getting ready to sell, think of your house the way a home stager would. You want buyers to feel at ease and envision living there. If buyers are distracted by your things, it's like putting up signs that say, "This isn't your home." With that in mind, aim for a depersonalized atmosphere - comfortable, but pared down. That means decluttering items like family photos, toys, posters, sports memorabilia, and so forth. Box them up and stash them until you reach the new house. Since this can be a big project, hiring a pro sometimes reduces stress. To give you an idea for budgeting, the average cost for professional home staging comes in at $955.
Provide a clean slate
A home that looks move-in ready is typically most attractive to buyers. With that in mind, along with being nicely staged, it's important for the house to be spotless. For busy families, this part of the equation can be just as intimidating as decluttering, but fear not! There are some handy ways to manage messes, but first, you need a clean slate to work with. Wash your windows, scrub your floors, dust everything from top to bottom, and even clean inside your appliances. Clean Mama offers cleaning checklists to guide you through the process, and it'll go faster than you think with less clutter to navigate.
When it comes to cleaning, keep efficient and effective tools in your arsenal from here on out. Assemble a smart cleaning caddy with your favorite cleansers, and make sure you include something for deodorizing, since kids and pets seem to generate odors at the least convenient times. Don't forget supplies for dusting, and include a hand vac so you don't need to mess with cords when you get a call for a last-minute showing.
You want to come when?!
You never want to turn away potential buyers, so keeping your home relatively clean all the time is your best bet. Consider limiting where kids are allowed to play, eat, and do homework. Eat more take out so your kitchen stays clean, and try some make-ahead meals as recommended by Real Simple. Before leaving the house, do a quick tidy-up, and check the kids' spaces. That way, if you get a call for a showing, you don't need to scurry home to clean.
The idea of getting a house in order for the market can make even brave parents cringe, but there are strategies to simplify the process. Stage well, clean thoroughly, and be sure to keep things in order. You and the kids will sail right through the process and be in your new home before you know it!
Author:
Kristin Louis is a former advertising copywriter. She's a loving mom to two boys: oldest is 10 and youngest is 7. She recently created parentingwithkris.com, where she puts her skills to work writing about the trials and tribulations of parenting.
~~~
Realty Navigator is a full service, independently owned and operated real estate brokerage with offices in Annapolis and Chester, MD. We provide customized real estate listing services and homes and land for sale from Brandywine, Prince George's county, to Kent Island and in Talbot, Caroline, Queen Anne's County. Trusted and experienced agents are standing by to discuss your real estate transaction. Call or click today at 443-256-3773 or 410-643-3404. If you need to speak to the Broker, Petra Quinn, call 443-600-1986.
REAL ESTATE IS SMOOTH SAILING WITH THE RIGHT NAVIGATOR AT THE HELM!