We love our pets, and we look at them like family. So, when it comes to moving, don't forget about your pet, especially your dogs! A dog has a territory, the home he lives in is his territory, the neighborhood is his territory, that is where he feels safe and secure and intruders get pushed out! So, when you move into a new home, be patient and help your dog to adjust.
Guest Blog-Writer Cindy Aldrige has put together a few tips to help you and your dog adjust to a new home!

5 Ways To Help Your Dog Feel Safe And Secure In A New Home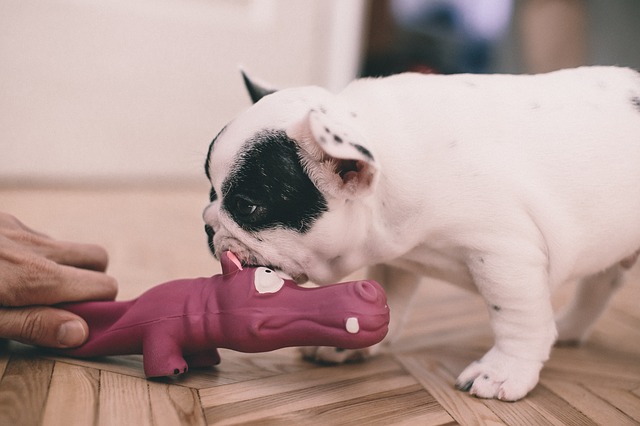 You're not the only one who detests moving; your dog can't stand it either. In fact, it's not uncommon to see your pooch act out in a way you haven't seen since he/she was a puppy — or ever before. Separation anxiety, indoor bathroom accidents, and excessive chewing are all signs that your dog is feeling stressed in its new living environment. While the transition period may have its ups and downs, there are a few key things you can do to ensure your furry friend becomes settled sooner rather than later.
1. Let Your Dog Visit Your New Home In Advance
While this is not an option for a long-distance move, if you're relocating in the area, consider taking one or two trips in advance to give your dog an opportunity to sniff out its new surroundings. Spend a little extra time in the areas where you think your pooch will spend most of its time, including the backyard and rooms where you plan on setting up his food and water bowls, crate, and bed.
2. Crank Up The Classical Music
Studies indicate that classical music may reduce anxiety in dogs, while louder tunes — like rock, for example — have the opposite effect. So, throw on some relaxing Chopin and Bach during the moving process and within the first few weeks after settling in.
3. Maintain Your Dog's Old Routine
While you may not be able to completely replicate your old routine (you may have a different job schedule, for example), maintaining your dog's schedule can aid in the transition process — particularly during the first couple of weeks. Key habits include potty breaks, walks, and meal times.
4. Don't Buy Any New Toys Or Equipment Right Away
Due to the fact that they have a second olfactory system and the ability to locate the source of specific odors, dogs have an amazing sense of smell — and not just the hounds used for sniffing out narcotics. With that in mind, this is not the time to spoil your pooch with new toys, blankets, and bedding as a source of comfort. Retaining all of his old things can help ease anxiety because a familiar smell will provide comfort in a foreign environment. While you may want to keep your new home clean and tidy, keep his personal belongings out — especially when you leave the house — to help with the transition.

5. Install A Fence
Running around in the backyard is a great way for dogs to work off pent-up energy and anxiety, but before letting your pooch run free, make sure there's a sturdy fence to keep your dog safe and secure. The national average cost to install or build a fence is $2,732, but this price tag can be higher or lower depending on the size of your backyard and the type of fence you choose. Common options include wood, wrought iron, aluminum, chain link, and vinyl — just make sure the fence is high enough to prevent your dog from escaping. Before making an investment, check your local town ordinances to make sure you don't need a permit, and call 811 (a universal state number) to make sure your fence doesn't interfere with any utilities, including underground pipes and wires.
The adjustment period can last anywhere from a few days to a few weeks or more, so be patient with your pooch. Let your dog get used to the new environment on his own time — dragging him out from under the bed if he's scared will only heighten feelings of anxiety. Spend a little extra one-on-one time together, as you will serve as the most familiar link to help with the transition process.
Photo Credit: Pixabay
Author: Cindy Aldridge, info@ourdogfriends.org, Ourdogfriends.org
______________________________________________________________________________________________
Realty Navigator is a full service, independently owned and operated real estate brokerage with offices in Annapolis and Chester, MD. We provide real estate listing services and homes and land for sale from Brandywine, Prince George's county, to Kent Island and in Talbot, Caroline, Queen Anne's County. Trusted and experienced agents are standing by to discuss your real estate transaction. Call today at 443-256-3773 or 410-643-3404. If you need to speak to the Broker, Petra Quinn, call 443-600-1986.
REAL ESTATE IS SMOOTH SAILING WITH THE RIGHT NAVIGATOR AT THE HELM!
#realestate #dogs #homesforsale #homebuying #annapolis #chester #moving #doglovers #moving #family #dreamhomes