5 Home Improvement Projects That Help Your Home Sell Faster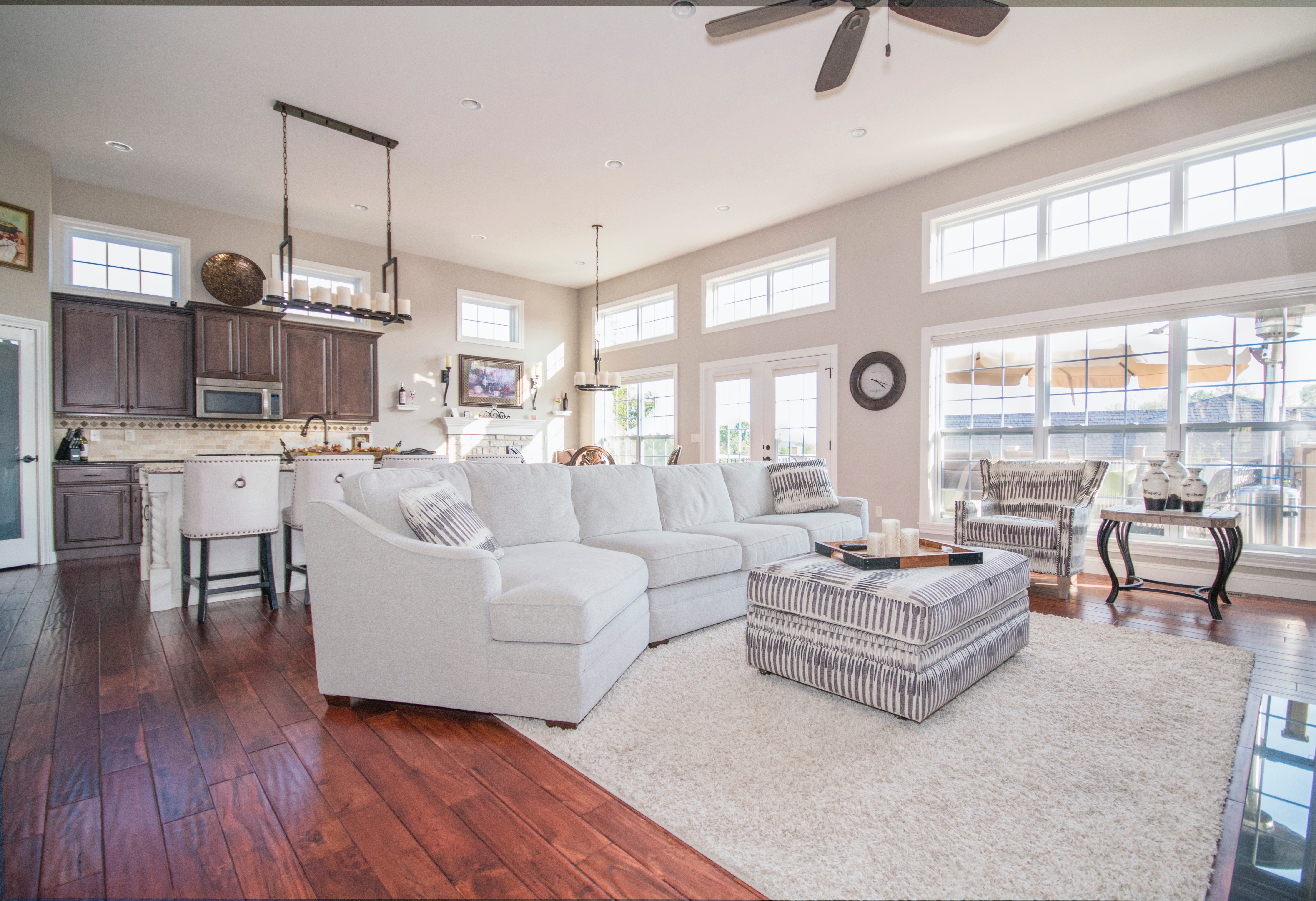 Looking to get a fast offer when you list your home? Well, if you want to sell your home quickly, you'll need to attract more buyers and help your home stand out from others on the market. By focusing on a few key projects, you can boost your property's appeal and get it sold fast. Here are ways you can help your home sell in no time.
Update Old Floors
If it's been a while since your floors were installed, it might be time to give them an update. Worn-out carpet and dated flooring should be one of the first things to go if you want to sell your home quickly. If you have hardwood floors, consider getting them refinished to easily change the look and feel.
Or, it may be best to overhaul your floors altogether to give your home a more modern touch. An experienced contractor will be able to assist you in deciding what will help your floors look their best. They can help you coordinate colors, choose eco-friendly materials and install floors that will last for years to come.
Complete a Deep Cleaning
One task that should top your project list is a thorough cleaning of your home. This is especially important before you begin showing it to potential buyers. Dust, dirt, and stains can take away from the appeal of your property. So make sure you clean your house from top to bottom. Dust any fans or light fixtures, wipe down countertops, and clean those often-missed spots like baseboards and stairs.
If you've had the same vacuum for a decade or more, it may be time to consider an upgrade to make cleaning easier and more effective. Consider a lightweight cordless vacuum cleaner, which will make reaching those easy-to-miss (and hard-to-reach) spaces like crevices between appliances easier without worrying about tripping over cords or storing bulky equipment.
Make Energy-Efficient Upgrades
Home buyers are becoming more concerned with energy costs and efficiency these days. Making improvements around your home to make it more eco-friendly is a great way to attract potential buyers and give your home an edge above the rest. Installing new, energy-efficient windows can boost the value of your home while keeping your rooms cozy. You can also look into replacing your water heater with a tankless one, which is designed to save energy by bringing hot water on demand and will stop running when you don't need it. Consider additional changes such as LED light bulbs and installing a smart thermostat and energy-saving power switches, all of which are relatively easy to make and are better for the environment. Buyers will appreciate these small touches and will be more likely to make an offer on your home if upgrades are taken care of ahead of time.
Touch Up Paint
Painting is a fairly simple project that should be on your list as well. Fresh paint can help your home look cleaner and more open and even help get rid of any lingering odors. If you use the right colors, you could add value to your home but know that sticking with neutrals is always a safe bet. Use rollers and brushes to get a professional finish on your walls. Look closely at windowsills and doorways to see if they need a little touch up as well. With a few hours and some painting supplies, you can freshen up your walls and help your home look more attractive.
Spruce Up Your Yard
In photos and in person, your front yard is the first thing people will see when they look at your property. Help your yard stand out from the rest by keeping it lush, neat, and clean while your home is on the market. You should take care when tending to your grass and make sure bushes are kept neatly trimmed. Put down a layer of fresh mulch in flower beds and get rid of any weeds. If you want to add some color to your yard, without a lot of effort, use containers and pots to add plants that complement the front of you home.
Selling a home quickly means taking steps to make it stand out to potential buyers. Cleaning, using modern touches, and freshening up your property can boost appeal and your home's value. So take care of these tasks first before you list your home to make sure you sell it as quickly as possible.
Photo Credit: Pexels
The Author: Kristin Louis is a former advertising copywriter. She's a loving mom to two boys: oldest is 10 and youngest is 7. She recently created parentingwithkris.com, where she puts her skills to work writing about the trials and tribulations of parenting.
~~~
Realty Navigator is a full service, independently owned and operated real estate brokerage with offices in Annapolis and Chester, MD. We provide customized real estate listing services and homes and land for sale from Brandywine, Prince George's county, to Kent Island and in Talbot, Caroline, Queen Anne's County. Trusted and experienced agents are standing by to discuss your real estate transaction. Call or click today at 443-256-3773 or 410-643-3404. If you need to speak to the Broker, Petra Quinn, call 443-600-1986.